Free 5k Training Program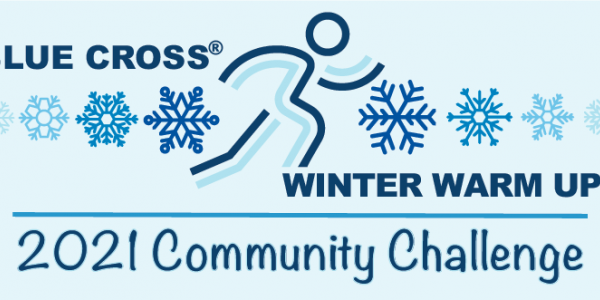 Join us for the virtual 2021 Blue Cross Winter Warm Up, free and open to the MSU community
The Blue Cross Winter Warm Up is free, community-based 5k training program that's designed to provide the guidance and support to help you reach your 2021 fitness goals. New for 2021, the Winter Warm Up will be conducted virtually with consideration to COVID-19 safety protocols.
Kicking off February 1st, this eight-week program includes one weekly zoom session with coaches, daily workout calendar, and an optional in-person training session at one of two locations. All sessions will be conducted by certified Good Form Running and Walking coaches. The training program will run from February - March with the finale 5K Fun Run/Walk event and celebration at Hawk Island Park March 28, 2021. If in-person events are not possible, the finale event will be held virtually.
In addition, participants will have access to timely Facebook posts about training, Blue Cross Blue Shield nutrition information, local wellness events as well as news about the program. Learn more and register here:
https://runsignup.com/Race/MI/GreaterLansing/2021BlueCrossWinterWarmUpCommunityChallenge
New for 2021: Winter Warm Up Community Challenge
Current and probable future COVID-19 health concerns require a new approach to the program in order to maintain maximum engagement. The program now features a "challenge" that not only encourages group participation but a friendly competition between communities. All participants register with a community team and share a common cumulative group goal of walking or running 20,210 miles over the course of the program. In addition, each team will compete to see which community contributes the most miles to the cumulative goal.
The 15 instructional sessions will culminate with the free Blue Cross Winter Warm Up 5K walk/run and celebration at Hawk Island in Lansing on Saturday, March 28, 2021.
https://runsignup.com/Race/MI/GreaterLansing/2021BlueCrossWinterWarmUpCommunityChallenge