Using Music to Help Us Relax
Stress Reduction
Using Music to Help Us Relax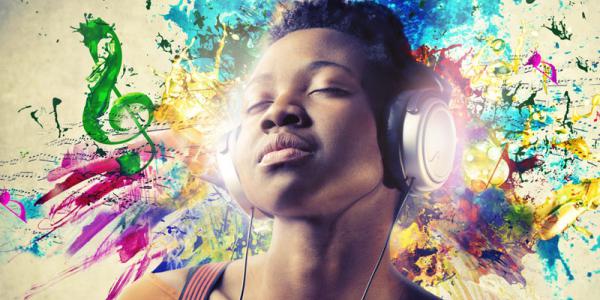 What kind of music helps you to relax? We really want to know!
Here's a fun question: what music do you listen to that helps you relax?
This is always an interesting topic of discussion for me, because different people have very different ideas about what kind of music they find relaxing! I love to listen to John Coltrane when I am just trying to unwind, but my grandmother finds his sax playing grating to her ears. A good friend of mine swears by the song Schism by the progressive metal band Tool as a way to chill out after a long week. Norah Jones' first album was often the go-to music for my wife after our second kid was born and life got a bit more stressful in our house.
And, we know that, scientifically speaking, there's really something to this. Researchers have been looking into the effects of music on the brain for years, and recently have made some interesting observations. For example:
Listening to music on headphones reduces stress and anxiety in hospital patients before and after surgery.




Music can help reduce both the sensation and distress of both chronic pain and postoperative pain.




Music therapy significantly reduces emotional distress and boosts quality of life among adult cancer patients.



So, what do you use to slow it all down? Here are a couple of tunes that you might want to try out yourself. Some of these songs will be familiar to you. Others will be very new, and maybe even out of your comfort zone. But, who knows? You might find a new favorite here, or something you never even thought you'd like!
"Most Relaxing Song EVER!"
A few years ago, the British Academy of Sound Therapists joined forces with an ambient music group, Marconi Union, and did a study about the power of music to send the human brain into a relaxed state of being. They then used this data to create "Weightless", what they believe to be the most relaxing song ever created. You can listen to this song at the bottom of this article.
Lyz Cooper of the British Academy of Sound Therapists said that while listening to "Weightless":
"Your heart rate gradually comes to match that beat. It is important that the song is eight minutes long because it takes about five minutes for this process, known as entrainment, to occur. The fall in heart rate also leads to a fall in blood pressure.
"The harmonic intervals - or gaps between notes - have been chosen to create a feeling of euphoria and comfort. And there is no repeating melody, which allows your brain to completely switch off because you are no longer trying to predict what is coming next.
"Instead, there are random chimes, which helps to induce a deeper sense of relaxation. The final element is the low, whooshing sounds and hums that are like Buddhist chants. High tones stimulate but these low tones put you in a trance-like state."

Cooper said that people listening to this song experienced a 65% reduction in overall anxiety and brought them to a level 35% lower than their usual resting rates.
The group also came up with an additional 9 songs that they also deemed to be particularly relaxing. See what you think:
Songs that folks in some of my classes have suggested.
I've taught a few classes on campus about relaxation and music, and here are tunes that these participants love.
By the way, in case anyone out there is worried about such things: the lists below are entirely non-scientific. Rather, it's just a list of tunes that, for some folks, have turned out to be kind of nice and helpful when life gets to be a bit much.
If you have any songs that you enjoy when you relax, let me know. I'll throw them on here for others to see.
Upbeat and Happy, from Nancy
Dancing Queen – ABBA




Do You Believe in Magic? - Lovin' Spoonful




Liza Jane - Detour




Sweet Caroline - Neil Diamond




How to Save a Life - The Fray




Wild Child - Enya
Emotionally Powerful Music, from JB
Polonaise No. 6 in A-flat, Op. 53, Heroic - Chopin




247 Polka Heaven radio station on the internet




Il Silencio - Melissa Venema on trumpet with Andre Rieu & his orchestra




Crying - Roy Orbison




House of the Rising Sun - The Animals




Ave Maria - Schubert sung by a descant soprano soloist




Color my World - Chicago
Songs I Couldn't Live Without, from JR
Any Other Name - Thomas Newman




Elysium - Klaus Badelt & Lisa Gerrard




Now We Are Free (aka Gladiator medley) - Lisa Gerrard & Hans Zimmer




Chain of Fools - Aretha Franklin




Dancing in the Streets - David Bowie with Mick Jagger




Send Me On My Way - Rusted Root




Dancing in the Moonlight - King Harvest




Summer Breeze - Seals and Croft




Mercy Mercy Me (the Ecology) - Marvin Gaye




Let's Stay Together - Al Green



My Playlist, from Linn
Johann Johannsson – Odt Et Amo Bis – from Englaborn




Max Richter – On the Nature of Daylight




Ives – Unanswered Question




Philip Glass - Mishima



My Lists :
Hey, I wrote this article, so I get to put my lists on here, too!
Songs that help me get into a Summertime Feeling, by Jon.
These are songs that I tend to pull out when ol' Michigan winter starts to finally slip away, and the sun begins to peek out again, reminding us that warmer days are ahead.

Under Pressure – Queen and David Bowie




Any Major Dude Will Tell You – Steely Dan




Dear Prudence – The Beatles




Could You Be Loved? – Bob Marley




September – Earth, Wind, and Fire




Everyday Sunshine – Fishbone




Rock with You – Michael Jackson




All Day Music – War




Summer - War




Summer Madness - Kool and the Gang



Related Articles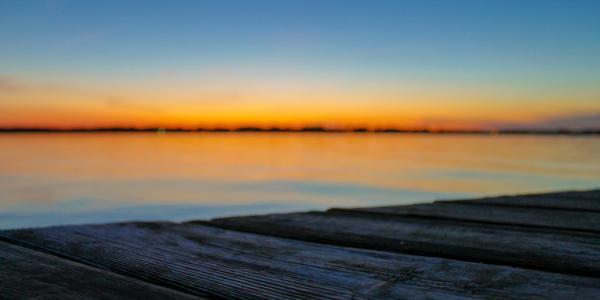 Learn how to help yourself turn off your stress response
More Emotional Wellness Articles