Emotional Wellness
Meditation that Fits You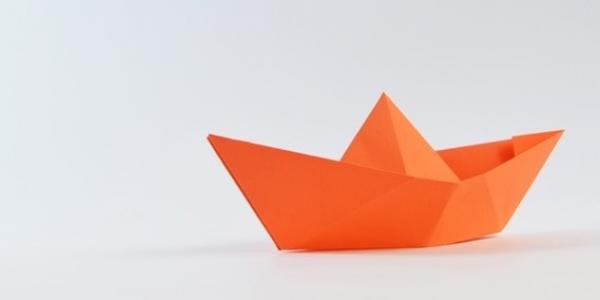 Guided Meditation, there is an app for that!
By now you may have read, heard about, or talked to a friend or colleague about how meditation can help you manage anxiety and stress. You may have even wanted to try meditating for yourself, but were unsure of where to start. Thankfully you need look no further than your cell phone. Yes, there is an app for that! The following are 3 free guided meditation apps available that might be worth it for you to take a look at.
Calm
Available for Android and IOS
From the moment I opened Calm, my attention was drawn to the attractive natural landscapes and sounds of nature, which are useful in setting the stage for a calming mood. Options include the gentle pattering of rain, a crackling fire, the soft sounds of nature lakeside, or celestial white noise, all of which I found helped me focus on the soothing voice of Calm's meditative guide.
Along with visually pleasing settings, Calm offers a great starting point for newcomers to guided mindfulness meditation with its signature series, The 7 Days of Calm. Each day the series focuses on providing a guided meditation experience which builds on skills learned from the previous days. In addition to multi-day lessons, Calm offers separate guided mindfulness meditation options focusing on a variety of topics including loving-kindness, forgiveness, gratitude, choice, and resiliency.
Another great offering are Calm's Sleep Stories, adult bedtime stories designed to facilitate night-time relaxation and rest. Sleep stories vary in topic and setting, from riding the Trans-Siberian Railroad to navigating the choppy waters of the Atlantic Ocean. The stories begin in an engaging manner, while overtime the narrator's speech becomes slower and softer, until one drifts off to sleep.
One of the drawbacks to Calm is that unrestricted access comes at a cost. Currently, a subscription costs $4.99 per month if you purchase a year.
Stop, Breathe & Think
Available for Android and IOS
Stop, Breathe & Think does a terrific job of educating one on the basics of mindfulness and meditation through its Learn to Meditate program. Specifically, the program explains what mindfulness is, how it is helpful, and what to expect through practice. It also gives additional information on the neuroscience of mindfulness and the physiology of stress.
While I find the neuroscience and physiology of stress interesting, I feel that Calm does a better job of orienting one to guided mindfulness meditation. That said, Stop, Breathe & Think offers far more content for free. Guided meditation topics include fostering joy, kindness, compassion, the commonality of suffering, change, body scans, and engaging your senses, along with many others.
Another neat feature of Stop, Breathe & Think is that it allows you to track your mental, physical, and emotional state before and after meditations. It also allows one to earn fun stickers to help motivate you to practice. I just earned the Gaining Insight Sticker earlier today!
Most of the meditation options on Stop, Breathe & Think are free. To access paid content a subscription is not required, as meditations can be purchased in sets based on subject matter. Generally the cost ranges from .99 to $2.99 depending on the length and number of meditations in a set.
One really cool thing about the paid content is that 10% of their net revenue is shared with Tools for Peace, a non-profit helping at-risk youth experience the benefits of mindfulness and meditation.
Smiling Mind
Available for Android and IOS
Smiling Mind is unique as it started as a classroom focused non-profit in Australia. Due to this unique start, Smiling Mind offers programs divided by age range, starting at 7-9 years to adulthood. Smiling Mind was developed by a team of psychologists with the goal to spread mindfulness to the public. Therefore, unlike Calm and Stop Breathe & Think, there is no cost or subscription to access content.
Smiling Mind is located in Australia, so that means that your narrator has an Aussie accent. I found this distracting sometimes, but this may not be the case for everyone.
In addition to guided meditations, Smiling Mind also offers lessons and activities that can be used with younger children. One activity "Rock the Boat" starts with constructing an origami boat. Upon completion, child and adult are instructed to lie down on their back and place the boat on their belly. The intent is to be mindful with focus on the boats rise and fall in conjunction with the breath. I found this to be a very cool activity-based guided meditation for kids!
For Adults, Smiling Mind offers 10 modules of mindfulness training including guided meditations, lessons, and activities as well. Each module has its own unique content and there are 42 options total for folks over 18. Choices include body scans, breathing exercises, mindful listening, mindful eating, feeling emotions, curiosity, stress, gratitude, and joy.
While focused more on children, Smiling Mind, offers some creative activities for kids and parents to engage in guided meditation practice together.
So why not give one of these 3 apps a shot? And, if none of them speak to you, maybe check out Guided Imagery, offered in partnership between Health4U and the Abrams Planetarium. Check our Guided Imagery page to search for upcoming sessions.
Related Articles
More Emotional Wellness Articles