Health Checkup
Daily Medications: Friend or Foe?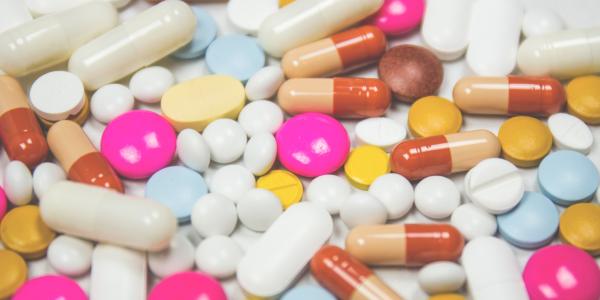 How do you know when a drug combination is the right one for you?
In the 16th Century the physician Paracelsus declared that "the only difference between a medicine and a poison is in the dose." We may be served well to consider these words, perhaps adding the phrase "…or the combination of medications."
We live in an era of drugs, a phenomenon that has occurred in just the last century. Today there are drugs for almost everything: pain, pleasure, diseases of body, and mind. Additionally, herbs and supplements of every kind are available to "keep us healthy."
This explosion of available medications is a double edged sword. The technology has provided a means to treat and cure many different diseases which previously caused suffering and death. Conversely, the number of side effects and inappropriate use of medications has added to the number of those suffering and dying from drug interactions, overuse, or misuse.
A recent study showed that between 2006 and 2011:
The number of older U.S. adults using a combination of drugs and/or supplements which can interact with one another nearly doubled.
Individuals using 5 or more prescription drugs increased from 31% to 36%.
Use of dietary supplements rose from 52% to 64%.
Approximately 25% of older adults regularly using herbs and supplements don't share this information with their healthcare provider.
The number of older adults at risk for a major drug-drug interaction from 8% to 15%, and most of these interactions involved commonly used drugs and supplements.
There are many factors contributing to the increased number of prescriptions:
Medical Advances
We now have medications and treatments available to prevent and manage many diseases allowing people to live longer with certain diseases than what was previously possible. Often, medication combinations are intentionally prescribed because the combination manages the disease more effectively than either medication alone.
Demand
Many people want a pill instead of a process; a quick fix as opposed to lifestyle changes that may correct a problem or minimize the amount of medication needed.
Time
It takes time to discuss an individual's concerns completely in an attempt to discover the cause of a problem. Most health care providers are not allotted the time to have this type of discussion with their patient, even though that is what both would preferred. As such, some providers may be quicker to prescribe an additional medication to address the immediate concern of their patient.

The problem with multiple medications
All medications have a risk for side effects even when taken properly. Although there are times when a combination of medications is used to enhance the management of medical problem, when two or more medications are being used there may be an additional risk of drug interactions:
The medications may interact with each other causing one to be more or less effective.
The combination may cause problems with internal organs.
Medication side effects may mimic a different disease or medical condition. If the possibility of drug interaction is not considered, it could lead to taking yet another medication.
Dietary supplements, herbal preparations, and over the counter medications also add to these interactions.
Be a wise consumer
Here's what you can do to avoid any problems that may come from medication use, and become a more aware consumer of your own health care:
Keep a "living list" of all prescription and over the counter medications, herbs and supplements you use. Share and review this list with every healthcare provider you visit, especially if new problems or medications are being considered.
Share your living list with every healthcare provider you visit.
If you don't tell your providers, they may not know (or remember) what you are taking. So, tell them!

Review your medical concerns with your healthcare provider while considering if any of the concerns may be related to drug side effect or interactions.
Take only those medications that are necessary and dispose of all medications that are expired or no longer needed.
Take the time to understand why each medication is being used, the proper way to take the medication and determine if the medication is still necessary. Check with your healthcare provider or pharmacist before adding new medications or supplements to avoid interactions.
Consider other treatment options.
Consider if there are lifestyle changes that could reduce the need or the amount of medication you take.
Is an additional medication needed? The answer might be YES.
If a new medication is added it is important to be observant for new symptoms or side effects, and to then report them to your health care provider for consideration.
References:
Dima M. Qato, PharmD, MPH, PhD; Jocelyn Wilder, MPH; L. Philip Schumm, MA; Victoria Gillet, BS; G. Caleb Alexander, MD, MS. Changes in Prescription and Over-the-Counter Medication and Dietary Supplement Use Among Older Adults in the United States, 2005 vs 2011 JAMA Intern Med. 2016; 176 (4): 473-482
Elizabeth D. Kantor, PhD, MPH; Colin D. Rehm, PhD, MPH; Jennifer S. Haas, MD, MSc; Andrew T. Chan, MD, MPH; Edward L. Giovannucci, MD, ScD. Trends in Prescription Drug Use Among Adults in the United States From 1999-2012.JAMA. 2015; 314 (17):1818-1830

The Pharmaceutical Century: Ten Decades of Drug Discovery. American Chemical Society Publications. 2000

Related Articles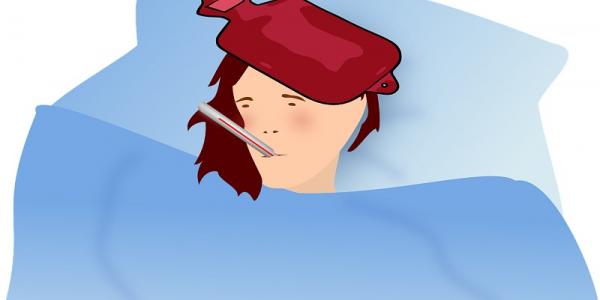 Health Checkup
Are you conFLUzed? My whole family had the vaccine and we all got the flu!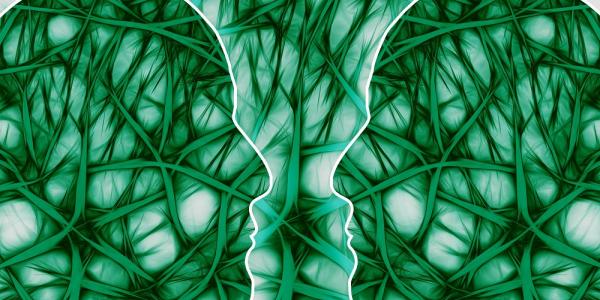 Health Checkup
Are you worried about Zika? Do we really have to worry about flu? Read on for some up-to–date, timely information on viral infections and health.
More My Health Articles