Welcome to Health4U
PLEASE READ: HEALTH4U SERVICES DURING CORONAVIRUS OUTBREAK
MSU Health4U Program staff are now back on-campus. Our classes will be resuming in September, and will be offered via Zoom. We are continuing to confirm class dates for the fall semester. Please check for the most up-to-date class information at: https://health4u.msu.edu/courses. We will be working on our Spring and Summer semester offerings in the very near future.
Food & Nutrition Counseling appointments continue to be available by telehealth videoconferencing, which is an encrypted platform that is completely confidential and HIPAA compliant. You'll need the Zoom platform downloaded to your devices in order to participate in Telehealth videoconferencing. For information regarding Zoom, please visit https://msu.zoom.us/. If you need assistance with setting up a Zoom account, please contact the MSU IT Service Desk at 517-432-6200. Appointments are also now available in-person. Please contact Health4U if you would like to schedule a food & nutrition appointment.
Welcome to Health4U at Michigan State University
Health4U is focused on helping the MSU community explore the fundamentals of a health-promoting lifestyle. We provide access to high quality, evidence informed, and culturally conscious health education and support.
We offer health and wellness courses, coaching services and departmental services. On our website you will also find articles, resources, and recipes published by Health4U staff. To schedule an appointment with Health4U you are not required to email us from your MSU email address; please email us from the email address you are most comfortable with.

MSU community members eligible for Health4U services include faculty, staff, graduate assistants, retirees, and spouses/partners of members in these groups.
View our Health4U Events Calendar to see what classes are being offered!
Upcoming Classes
Browse all Upcoming Classes
Recent Articles
Browse all Articles
Featured recipes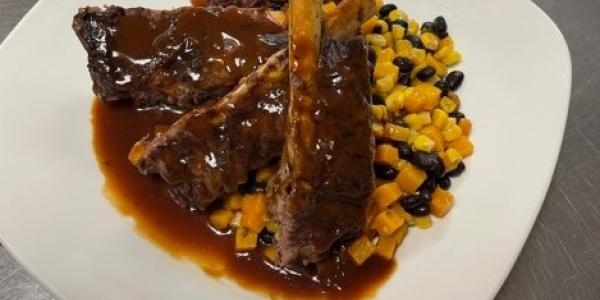 Eating for well-being
This side dish was one of two dishes created for our Great Lakes Indigenous Food cooking demonstration. Wild rice has a long history in the Great Lakes region. Enjoy this flavorful yet simple recipe with the Braised Buffalo!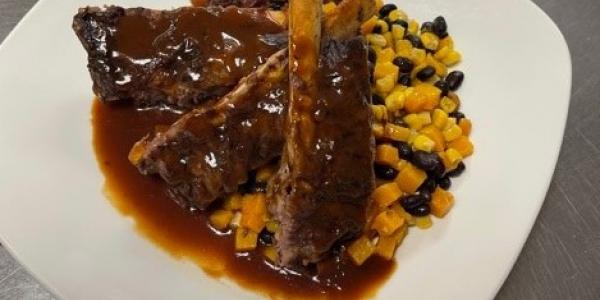 Eating for well-being
This buffalo recipe was a part of a program exploring North American Cuisine with a focus on Great Lakes Indigenous Foods. Enjoy this hearty entree along with Beans, Corn & Squash and Wild Rice Pilaf.
Browse all recipes