Welcome to Health4U at Michigan State University
Health4U is focused on helping the MSU community explore the fundamentals of a health-promoting lifestyle. We provide access to high quality, evidence informed, and culturally conscious health education and support.
We offer health and wellness courses, coaching services and departmental services. On our website you will also find articles, resources, and recipes published by Health4U staff.
Classes
Our classes have resumed and will primarily be offered via Zoom. Please check for the most up-to-date class information at: https://health4u.msu.edu/courses.
Food & Nutrition Counseling Appointments

Food & Nutrition Counseling appointments continue to be available by telehealth videoconferencing, which is an encrypted platform that is completely confidential and HIPAA compliant. You'll need the Zoom platform downloaded to your devices in order to participate in Telehealth videoconferencing. For information regarding Zoom, please visit https://msu.zoom.us/. If you need assistance with setting up a Zoom account, please contact the MSU IT Service Desk at 517-432-6200. Appointments are also now available in-person.
For an appointment to meet with our Health4U Nutritionist, please contact us by:
Calling 517-353-2596, Monday through Friday between 8:00 a.m. and 4:30 p.m.
Emailing us at health4u@msu.edu. You are not required to email us from your MSU email address; please email us from the email address you are most comfortable with.
The office is located in Room 118 Linton Hall at 479 West Circle Drive. Parking is available in the Grand River Parking Ramp across the street from Linton Hall.
Who Is Eligible?
MSU community members eligible for Health4U services include faculty, staff, graduate assistants, retirees, and spouses/partners of members in these groups.

View our Health4U Events Calendar to see what classes are being offered!
Upcoming Classes
Browse all Upcoming Classes
Recent Articles
Browse all Articles
Featured recipes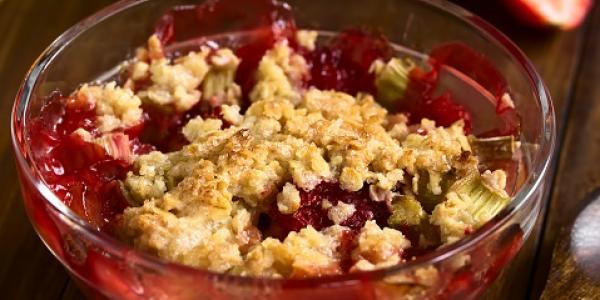 Recipe For Health
Combine tart rhubarb with sweet strawberries, add a streusel topping, and bake until bubbly. Dessert doesn't get easier—or more classic—than this. Serve warm with a scoop of vanilla ice cream. You're sure to get rave reviews!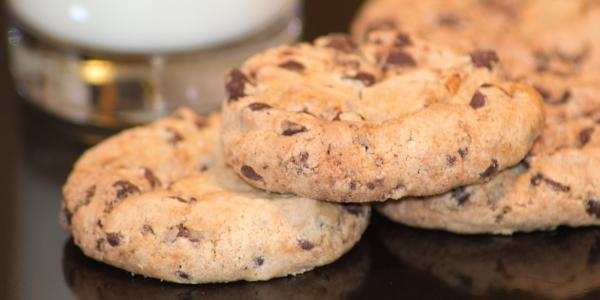 Recipe For Health
Roasting amps up the flavor in everything including pecans. Chef Kurt's attention to detail takes a traditional chocolate chip cookie to another level of yum!
Browse all recipes