The weight is over: How to leave office 'weight talk' in the past
Eating for well-being
The weight is over: How to leave office 'weight talk' in the past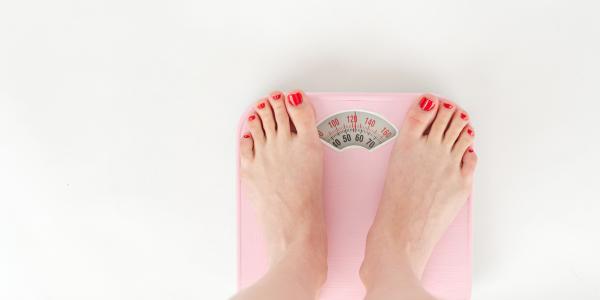 Return to the office with simple strategies to resist weight and body image concerns.
August will bring changes for several of us across the Michigan State University community – many of us will return to the office for the first time in over a year. The very thought might make you cringe. Is one of your reasons related to body changes since the pandemic? If you answered yes, you are not alone.
Recent research acknowledges our body image concerns. A study from the United Kingdom indicated that COVID-19-related stress and anxiety are associated with more negative body image. This study surveyed over 500 individuals ages 18-73. COVID-19-related anxiety (but not stress) was found to be associated with body fat dissatisfaction in individuals that identified as men as well as those that identified as women. When it came to both Covid-19-related stress and anxiety, those same women, had a greater drive for thinness. The men had greater muscularity dissatisfaction. Again, you are not alone!
As I have counseled individuals through the summer months, I can attest to these findings – the weight talk dissatisfaction has increased. I have clients worried about not fitting in the clothes they wore to the office pre-pandemic and anxious how co-workers will view them. I hear the other side of weight talk as well. Clients are discussing the weight they lost through the pandemic and are worried about gaining it back when they return to the office. Maybe you can relate to one of these sides or maybe you're somewhere in between.
Wherever you fall on the weight-talk scale, be mindful that everyone has had a different experience with Covid-19 weight changes and that is okay. Instead of focusing on your size or someone at work's size or diet, shift your thoughts to discovering healthy behaviors for YOUR unique body.
Care for your body.
Eating: This is one of our most basic physiological needs. We need to eat to live. We are allowed to enjoy food. To care for your body during this transition back to work, give yourself (and others) permission to eat and feed yourself faithfully.
1. Take time to eat. Regular and reliable meals and snacks provide comfort and reassurance to the day. Work out a new meal and snack routine as you head back to the office. You have time to eat at lunch, take it.
2. Make meals at work and at home pleasant (for you, your co-workers and family). You don't have to talk about food or your body at work. Instead of focusing on physical appearance, get to know your co-workers.
3. Go to meals and snacks hungry (not starved) and eat until you feel like stopping. Relax, pay attention, and take your time. Eat as much or as little as you like. Trust your body to know how much it needs to eat.
4. Eat foods you enjoy. You may have discovered a new love for avocado toast, tomatoes, and hemps seeds over the course of the pandemic. That is lovely, but not everyone has to love avocado toast. Some prefer Pop tarts and milk for breakfast. Enjoy your food and let others enjoy theirs.
5. Experiment with new foods when you are ready. Maybe that avocado toast sounds interesting, try it when you like. Eat it if it tastes good; don't eat if it doesn't!
Movement: Enjoyable movement is another method to take care of your body. Going back to work expands movement in many ways. It might even be as simple as walking down a long hallway to go to the bathroom. Hey, some of us have been working out of our basements and had a bathroom right next door for the past year. Walking down the hall is going to be a change!
1. Discover movement you enjoy. Do you like group activity classes or solo walking? Is weight training how you like to take care of your body? Movement you take pleasure in will be sustainable and is good self-care. Try something new and find out what you like most!
2. Take time to move. You deserve to move your body. Find a time that your schedule allows you to move in a way that is right for you. Give permission to use that time to move in a way that makes your body healthy and happy.
Look beyond physical appearances and get to know your co-workers.
If you think your co-workers will focus only on your appearance as you head back to the office, think again. Dr. William Chopik, of Michigan State University, was recently quoted in the New York Times article, "Banish Anxiety About Your Post-Lockdown Looks,"regarding his research on close relationships. His research shows that when it comes to relationships with others, we value humor, honesty, sincerity, and a positive attitude most. What's at the bottom of the list - good looks!
As you go back to the office, resist the weight talk! Share your stories over the past year and a half. Strengthen your working relationships by being positive and honest, show that you care and take time to enjoy laughing with your co-workers.
Join others encouraging a positive body image!
Health4U is offering a book club series to help you learn to accept and love your body. Join us this this September for 5 weeks as we review the book titled "embody – Learning to love Your Unique Body (and quiet that critical voice!)" by Connie Sobczak. Over the 5 weeks we will review the 5 competencies Connie outlines in her book and discover how to make them work for you. Space will be limited to the first 15 individuals that sign up. Look for more information at www.msuhealth4u.edu in September.
Abby Richey, MS, RD
Related Articles
More Food and Nutrition Articles