Kratom: Another Part of the Opiate Puzzle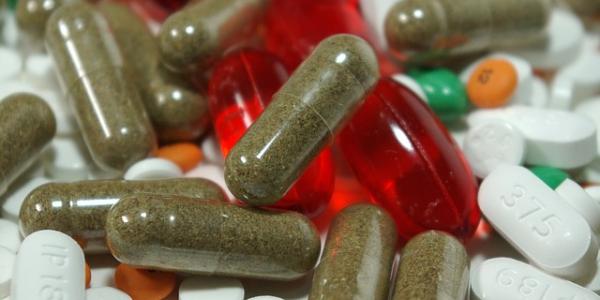 Kratom: Natural, not necessarily nice. Potentially part of the problem.
As America wrestles with the problem of opiate use and abuse, the Food and Drug Administration, FDA, has released a warning about yet another associated substance known as Kratom. This substance has been banned in a number of states however it is available in Michigan, and via the internet.
Kratom is a botanical substance that comes from the leaf of the kratom tree, a species common in southeast Asia. The leaves of this tree have opiate like properties and are used orally to self-treat pain, anxiety, depression, and also as a dietary supplement for weight loss. More recently kratom is being used as a "natural" self-treatment for opioid addiction even though there is no scientific evidence that it is safe or effective for this use. Kratom use has grown in popularity in the United States, exposing unsuspecting users to the risks of addiction, abuse and dependence. The reported side effects include seizures, liver injury and withdrawal symptoms. There have also been some deaths related to the use of Kratom.
The FDA is warning states that there is not sufficient evidence to support the use of this supplement to treat addiction or any other problem, and the evidence supporting dangerous side effects is growing. The FDA has also called for more research on this substance to better understand the safety of this supplement both alone and when combined with other drugs. When using "natural" or "herbal" supplements, keep in mind that those terms do not always indicate that they are safe. For more information on Kratom visit the Narconon web site.
As the FDA warns about Kratom, work on the opiate problem continues. Opiate drugs include:Heroin, methadone, hydrocodone, morphine, vicodin, demerol, oxycontin, vicoprofen, lorcet, codeine, and fentanyl, as well as others. While opioid medications serve a purpose for pain control, they do not cure health problems and they are addictive.
For more information on the effective use of opioid medications visit the Health e-guide.
Current reports indicate that 91 Americans die everyday from opiate overdose
Prescribed opioids have played a major role in this problem.

Deaths from prescription opioid drugs have more than quadrupled since 1999.

The number of people who started to use heroin in the past year is trending up.

Heroin-related deaths more than tripled between 2010 and 2015.

If you or a loved one are concerned regarding opiate use or dependence. Please check out our list of campus and local resources; or if you are an MSU employee, spouse, or benefits eligible family member of an MSU employee contact the MSU Employee Assistance Program to schedule a discussion with a licensed professional today.
Related Articles
More My Health Articles