Nourishing Children and Families
Still a Sticky Topic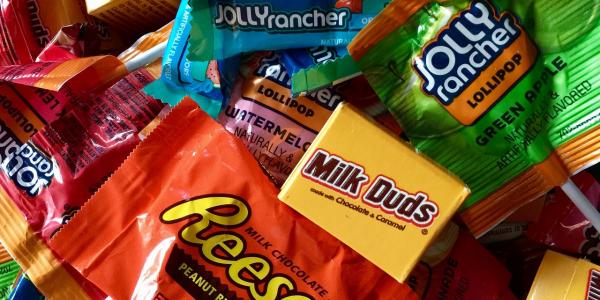 Halloween is lots of fun until it comes to managing the candy haul.
We've all done it at one time or another—banned our children from eating too much of one food or another. Halloween is one of those challenging times when food, candy in particular, becomes a sticky issue. Controlling the stash seems like a good idea…until it backfires—when our kids resort to sneaking their candy. Or they seem to overindulge on sweets whenever they get the chance.
Consider the advice of feeding expert Ellyn Satter to preserve the joy of this favorite holiday. Her article on the sticky topic of Halloween candy never goes out of style. Each year, the Ellyn Satter Institute Facebook page posts this article. Last year, it had a record-setting number of views...until this year with a new record--more than 250,000 views! See what all the buzz is about.
Related Articles
More Food and Nutrition Articles