Drugs
From Rotary Phones to Recovery Apps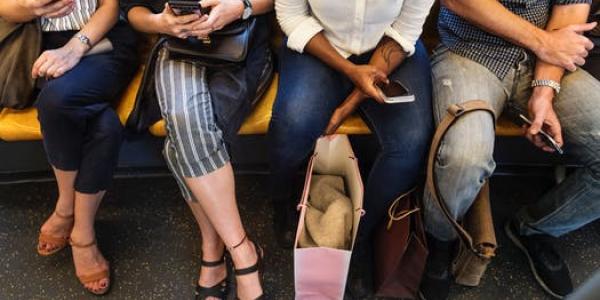 Recovery. There's an app for that?!
By now many people are aware of the saying, "There's an app for that." As a person born at the tail end of Generation X, I remember a good amount of life when indeed there was not an app for that! If I wanted to reach out to my friends, I called them from the canary yellow rotary phone in the kitchen, which nowadays you would find for sale on Etsy. Today, some 30 years later there are many different devices that can be used to facilitate connection, and for that matter, healing.
The US Food and Drug Administration (FDA) is recognizing the benefits of virtual healing as well. In September of 2017, the FDA approved Pear reSet, the first mobile app designed to treat substance use disorders. This app is designed to help treat alcohol, cocaine, marijuana, and stimulant medications use disorder.
Pear reSet received FDA approval based on a clinical trial that included 399 patients. In the 12-week clinical trial it was found that there was statistically significant (P=.0004) evidence that patients who utilized Pear reSet versus patients who did not achieved higher rates of sobriety. The trial did not demonstrate effectiveness with patients reporting opioids as their substance use disorder. Because the app is classified by the FDA as a tool that helps treat or manage a disease, a prescription pass code is required in order to use the app.
Since having a prescription in hand can be a barrier to some folks, I wanted to take a look at similar apps that do not require a prescription. The following are three recovery apps that might be worth taking a look at. Please keep in mind though that while these apps can be helpful tools to support recovery, they are not intended as a substitute for formal addiction treatment.
Squirrel Recovery (Available for Android and IOS)
Squirrel Recovery was developed by scientists at The Ohio State University through the Ohio State Innovation Fund. The app utilizes positive reinforcement as well as the power of social support to assist people in recovery. Squirrel enables the user to set up their own personal recovery support circle, which allows the user to enter up to 10 names of friends, family members, or professional supports. Through individual tracking of urges, mood, and stress levels the app determines when an individual's triggers are most likely to occur. The app can then send automatic texts messages to an individual's support circle reminding them to "check in" with the user. The app also includes a panic button that notifies supports to call immediately if the user is experiencing intense cravings.
Squirrel tracks accumulated days of sobriety and rewards the user with "coins" as more sober days are achieved. The app also features testimonials and motivational stories from former addicts that serve as inspiration on the path of sobriety. Additionally, Squirrel sends its own encouraging messages throughout the day to the user.
I Am Sober (Available for Android and IOS)
I Am Sober is an app that utilizes positive reinforcement as well as motivation to assist one in living sober. Similar to other apps I Am Sober allows the user to count and track their days of sobriety as well as how much money they are saving by not using. The app features an easy to use interface and a variety of other helpful features including the ability to track multiple addictions. I Am Sober also allows one to manually choose when they will receive their daily motivational notifications and messages. Much like other apps, I Am Sober celebrates achieving sobriety milestones. However, this app is unique in that the user has the ability to share their sobriety milestones through Facebook or Twitter. There is an option to include a shareable photo to commemorate the accomplishment as well.
SoberTool (Available for Android and IOS)
SoberTool was created by a Harvard-educated licensed drug and alcohol counselor with over 26 years of sobriety. SoberTool can track individual days of sobriety as well as money saved through abstaining from use. The app delivers daily motivational messages and notifications to remind the user to read them. SoberTool also provides access to a powerful search engine that helps the user work through triggers and avoid relapse. The user enters their current emotional state into the search engine and SoberTool provides options for dealing with the emotion in a healthy manner through various coping skills. Through repetition this guides the user to move from relapse thinking to recovery oriented thinking. Like other apps, SoberTool utilizes positive reinforcement through offering rewards for reaching different milestones for length of sobriety. The app also offers a community forum where one can anonymously share and receive support from others.
If you are an MSU employee, spouse, or benefits eligible family member of an MSU employee and would like to discuss recovery apps, or recovery for that matter, please feel free to contact the MSU Employee Assistance Program to schedule a discussion with a licensed professional today.
Related Articles
More ANDI Articles