Book Review: Girls & Sex: Navigating the Complicated New Landscape
Book Review: Girls & Sex: Navigating the Complicated New Landscape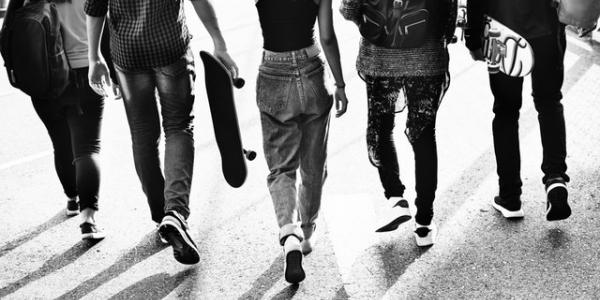 In the book, Girls & Sex, Peggy Orenstein (who is also the author of Cinderella Ate My Daughter,) frankly explores current sexual trends specifically for young American women who live with unique societal contradictions as they make sexual choices.
Despite positive changes in expectations and opportunities for girls of the current generation, Orenstein questions whether today's young women have more freedom and more influence than their mothers did in shaping and asserting themselves within their sexual encounters and relationships. Are girls today, Orenstein wonders, better equipped to resist stigma, advocate for mutuality, and to explore joy?
Orenstein, a professional journalist and parent to a daughter, interviewed more than 70 young women between the ages of 15 and 20 years old, the age span between which most will become sexually active. Orenstein notes that the average American has first intercourse at 17 and by 19 years old, three fourths of teens have had sex. Her sample doesn't claim to reflect the experiences of all young women, since most who she interviewed were in college or college-bound and self-selected to participate in the interview. She reports that she sought out young women who felt they had "all options open to them, the ones who had most benefited from women's economic and political progress." Most came disproportionately from upper-middle-class families, with some range of economic background. "The majority was white, but many were Asian American, Latina, African American, Arab American or mixed race. About 10 percent identified as lesbian or bisexual, though most, particularly those still in high school, had not acted on their attraction to other girls. Two were physically disabled." Orenstein states that she interviewed girls from the East Side of Manhattan and the South Side of Chicago as well as girls whose parents managed hedge funds to those whose parents managed fast food restaurants. In spite of noted limits to her sample of informants, Orenstein's discussions with young women provide a timely and earnest assessment of the complicated landscape of sex.
Girls & Sex features Orenstein's interviews with the young women, nested within context provided by experts such as psychologists, sociologists, pediatricians, educators and researchers. Current topics in sex, sexuality and development are juxtaposed to historical and social sexual issues that women coming of age in the 1980's and 90's may have experienced. Through Orenstein's analyses she hopes that we, her readers who care about the sexual health and well-being of today's youth, are able to confront our biases, overcome discomfort, and clarify our values in order to become better allies to the young people navigating their own sexual health and development.
Orenstein discloses that she had some initial concerns that girls she interviewed would struggle to talk with her about sex. Instead, she found that wherever she went she had more volunteers than she could accommodate who were eager to talk in great detail. She observed that hours of interview time passed quickly with her hardly having to ask many questions. Interview themes covered masturbation, oral sex, orgasm; perceptions of sexual self; boys; attraction to girls, fears of parental rejection, consent, coercion, rape, casual sex and emotional connection. Half of the girls reported that they had experienced sexual aggression somewhere along a spectrum of coercion to rape. Even in consensual encounters, Orenstein reflects that much of what the girls described was painful to hear in relation to young women compromising their selves in situations. Throughout the text, Orenstein seeks answers to questions such as, "When so much has changed for young women in the public realm, why hasn't MUCH more changed in the private one?" Orenstein posits, "Back in 1995, the National Commission on Adolescent Sexual Health declared healthy sexual development a basic human right. Teen intimacy, it said, ought to be 'consensual, non-exploitative, honest, pleasurable, and protected against un-intended pregnancy and STDs.' How is it, over two decades later, that we are so shamefully short of that goal?"
As Orenstein explores the lives of high school and college-aged girls, her informants openly discuss the performative aspects of female adolescent sexuality without ignoring realities of sexual assault and the multi-faceted and confusing messages around consent. What is learned from Girls & Sex is that our youth are still lacking in sexual education, enlightenment, and ultimately the equal satisfaction in their sexual relationships. Societal messages indicate to girls that they are supposed to perform and pay more attention to being desirable than to their own desires. In sex education classes, girls are taught about puberty, menstruation and reproduction; birth control and STI prevention, but female pleasure is not typically on the agenda.
Orenstein's interviews highlight young women's struggles with mixed messages about consent, alcohol and harm reduction. She discusses research highlighting that while perpetrators are responsible for assault, it is protective for young women to learn how to make quick, cognitive switches between recognizing normal sexual interaction, vs. pressure and persuasion that does not respect them nor the boundaries they set. She summarizes ideas about intimate justice from Sarah McClelland, a University of Michigan Psychology professor, whose scholarship explores formative questions such as: Who has the right to engage in sexual behavior? Who has the right to enjoy it? Who is the primary beneficiary of the experience? Who feels deserving? How does each partner define good enough sex?
While Girls & Sex does not completely address the diverse spectrum of gender and sexuality; it does attend to ongoing obstacles to young women's full, healthy sexual expression and the costs such obstacles pose to well-being. Orenstein advocates that as a society we need to make changes to support girls' healthy sexual expression while openly discussing the spectrum of pressure, coercion and consent with youth. Young men need to understand how they too are harmed by sexualized media and pornography. It is important that models of masculine sexuality that are not grounded in aggression against women, denigration or conquest. Healthy models of sexuality feature guidance and education about the complexities and nuances of how bodies work, shared pleasure, mutuality, reciprocity.
Orenstein also highlights Sociologist Amy Schalet's ABCD model for raising sexually healthy kids:
A. Raise children to be Autonomous; to understand desire and pleasure; assert sexual wishes and set limits. Prepare responsibly for sexual encounters. Move slowly with awareness of desire and comfort.
B. Build egalitarian supportive relationships that value shared interest, respect, care and trust.
C. Maintain and nurture Connection with your child.
D. Recognize the Diversity and range of sexual orientation, cultural beliefs and Development among children and their peers.
Orenstein cites further research emphasizing that youth do want to hear from parents about sex. Most young adults said they wish they had more information prior to their first sexual experiences, particularly, they wish they had talked more with a parent about relationships and the emotional side of sex.
Healthy sexual development, Orenstein reminds us, can be a source of self-knowledge, creativity and communication despite potential risks. She reminds that we have raised a generation of young women to articulate their expectation for egalitarian treatment in the home, in the classroom and in the workplace. It is certainly time to mentor young women to demand intimate justice in their personal lives as well.
Related Articles
More Emotional Wellness Articles