Vanilla espresso Energy Bites
Eating for well-being
Vanilla espresso Energy Bites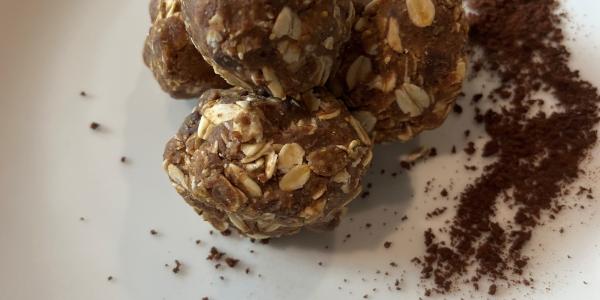 www.chefjulierd.com
Featured Food: Almonds Yield: 16-18
Ingredients
1 1/2 cup rolled oats
3/4 cup ground flax seed
1/2 cups mini chocolate chips
1 1/4 cup almond butter
1-2 tsp vanilla flavoring
2 Tbsp. pure maple syrup
1 Tbsp. espresso powder
Preparation
Add oats, flax seed, and chocolate chips in a large bowl. Toss to combine.
Add almond butter, maple syrup, espresso and vanilla in small bowl. Microwave for 30 seconds or until softened.
Stir the almond butter mixture with oat mixture until combined. The mixture will be thick. Shape into tablespoon-sized balls. Store in refrigerator.
Enjoy!
Featured Recipes
More Food and Nutrition Recipes