Thinking About Drinking: Tips & Tools
Detox and Rehabilitation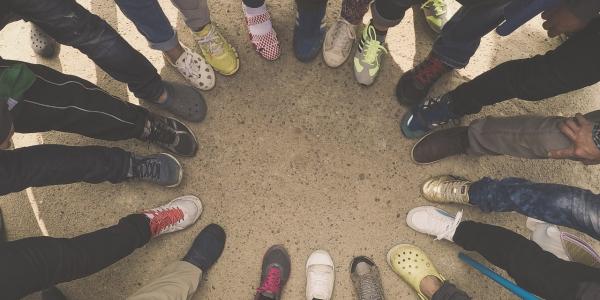 Quitting drinking is just plain hard for many people. To really quit, you have to deal with physical dependency or addiction, persistent behavioral habits, psychological and emotional triggers, and social situations that make it hard to not think about drinking, when you are so used to having it as such an integral part of your life. For some, the idea of quitting is almost impossible when they look around and see so many things in their immediate living situation that remind them of drinking. For others, living at home isn't the problem: it's that they just can't seem to stop drinking without really intensive help. And some simply have such strong withdrawal symptoms that they cannot quit drinking safely without a stay in the hospital.
The programs described here all recognize that getting sober is hard and takes some intensive work sometimes, and so they have been designed to take that into account to give you the type of treatment that you need.
Detoxification
For some who are at risk of significant withdrawal symptoms, quitting drinking begins with a medically assisted detox process. Without this, the potential for withdrawal related seizures, hallucinations, and the DTs could be great. People who are admitted for detox will be medically monitored and be given medications to help counteract the effects of the withdrawal so that they are kept as safe as they can be while they go through the withdrawal process.
After a patient is through the most significant effects of withdrawal (usually between 36 and 72 hours, though it can be longer than this), they are typically admitted into a rehabilitation program for intensive behavioral treatment. There, they will learn ways to live their life without alcohol.
Talk with your doctor about your history of withdrawal, especially if you're concerned about it.
Inpatient Rehabilitation
Inpatient rehabilitation is where people learn to be sober and live their lives without alcohol in an inpatient setting. People who are admitted to these types of programs simply have a hard time quitting on their own or have so many triggers around them that they just can't stay sober without being taken away from them for a time.

Various types of therapies are used to treat people while inpatient, including medications, group therapy, individual therapy, mutual aid groups, and education about addiction. These days, people are admitted to programs for anywhere from 3 days to a few weeks, and in some cases up to 30 days. A person does not have to go through a medical detox to be admitted to a rehabilitation program, though sometimes this is necessary to make sure that they are safe (see above).
If you think that you might need to get away from your current living arrangements to really quit drinking and learn how to stay sober, talk to your doctor about the possibility of an inpatient treatment program. Check out some of the local resources in your community that may be available to you as well.
Day Treatment Programs
Some people are able to stay sober without having to live away from home, but still might be helped by a more intensive program than traditional outpatient counseling would offer. Day treatment programs are just what the name implies: a program that offers the intensive treatment options you would find in an inpatient program, but also allows the participants to go home every night. Individual counseling, group counseling, mutual support groups, medication management, and education are all part of these programs.

Day treatment programs are usually offered three or five days week. One session may last for just a couple of hours, or some programs offer services that last for up to 6 hours, depending on the intensity of the program. People try to work their schedules around these programs, and they are usually offered at times convenient for people to maintain their jobs while they attend. People are admitted to these programs for anywhere from a few days to several weeks.
If you're interested in looking into a day treatment program, talk with your doctor about it. Then, look around your community to see what types of programs are available. Take a peek at our Resources Page for more information about some of the services available around the MSU community, or if you would like to explore more about counseling, click here.
Related Articles
More ANDI Articles