Culinary Cooking and Concepts
Holiday Table Art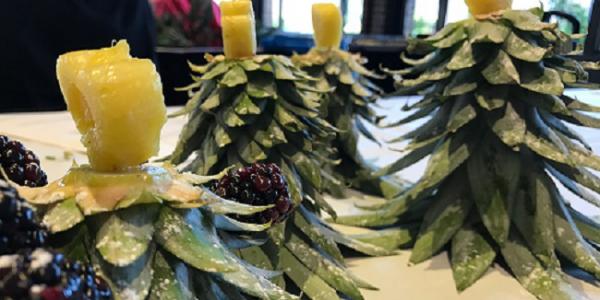 Charmingly simple centerpieces for your holiday party
The Culinary Cooking and Concepts program, "A Trio of Chefs for the Holidays" gave the audience some good ideas for holiday entertaining. One of the trio was Garde Manger Chef Eddie Swistak who demonstrated some simple ways to make garnishes for the holiday table.
Pictured are trees made from the tops of pineapples topped with heart or star shapes (cut with mini-cookie cutters) and decorated with berry ornaments and powdered sugar snow.
Download the attachment below to view the other table sculptures created by Chef Eddie: snow people made from vegetables (peeled turnips) and angels formed out of Chinese cabbage. Although he displayed his angel on a half cabbage, Chef Eddie suggested a pedestal of cut cauliflower.
If you want an organic centerpiece for your holiday table, get creative with stuff you already have, or that you may be throwing away. It's easier than you think!
Related Articles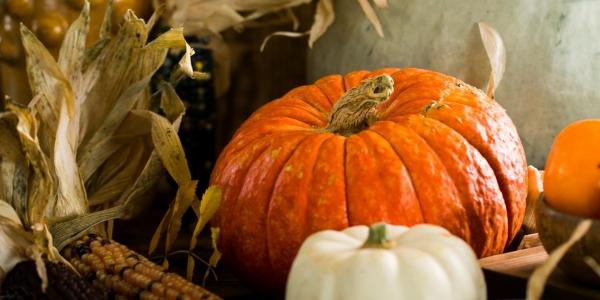 Culinary Cooking and Concepts
Chef John Findley and Chef Katie Cowsert shared their expertise--and recipes--on cooking for a crowd. While you're not likely to have 800 guests (like the UClub), their advice will help you manage your small crowd.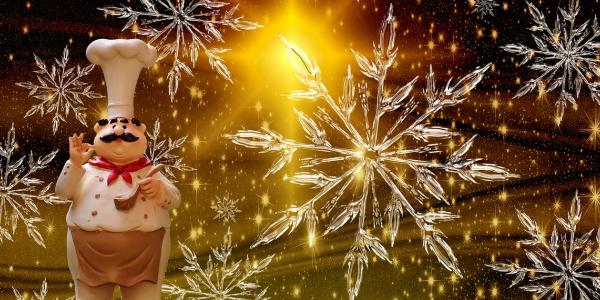 More Food and Nutrition Articles