A Trio of Chefs for the Holidays
Culinary Cooking and Concepts
A Trio of Chefs for the Holidays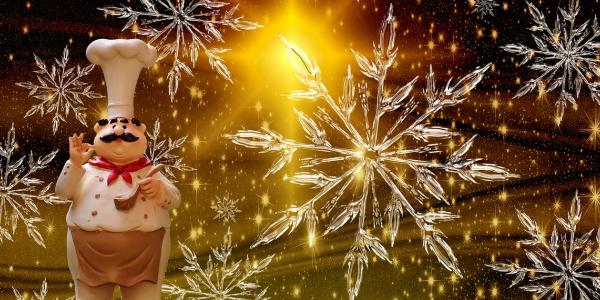 Create three part harmony for your next holiday gathering
Turn away from Martha Stewart and look forward to your own holiday party!
If you happen to have a chef or two--maybe three--then pull out all the stops! We entered that dream world during the Culinary Cooking and Concepts event at The University Club of MSU. We borrowed three chefs for an hour of entertaining instruction. Our chefs pointed out ways to simplify the preparations so you can enjoy your own holiday gathering.
A buffet lightens the load and allows your guests to choose from an array of tappas-size offerings. Five recipes from Executive Chef John Findley offer simple yet elegant appetizers and main course items to display.
Guests share the workload if you let them assemble their own mini tacos. Add a salad and bread if you please and your menu is complete.
A few simple garnishes embellish your serving table to the delight of your guests as they figure out how you made those lovely food-based centerpieces. Garde Manger Chef Eddie Swistak makes garnishes for the extensive list of holiday events at the UClub. Some of his creations require special carving tools. But not these! Save the top off the pineapple, peel a couple of turnips, buy an extra Chinese cabbage. Attach adornments and trimmings with toothpicks.
Pastry Chef Katie Chapman uses coating (tempered) chocolate to make a pretty tray of dipped items. She melts the chocolate in the microwave in 30 second bursts stirring in between. She cautions you to take care in using the microwave because, if you go too far, your chocolate is ruined. Drizzle with coating chocolate--it comes in colors! The key lime tarts are tasty little jewels, perfect for your holiday dessert display. Chef Katie uses pre-made mini-tart shells. Key lime is second only to pumpkin pie during the holiday season at the UClub. Surprise your guests with this non-traditional holiday pie--Chef Katie guarantees it's easy!

Related Articles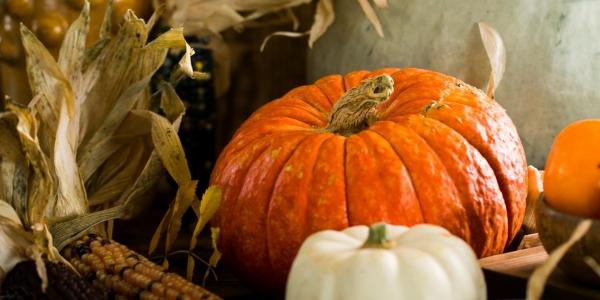 Culinary Cooking and Concepts
Chef John Findley and Chef Katie Cowsert shared their expertise--and recipes--on cooking for a crowd. While you're not likely to have 800 guests (like the UClub), their advice will help you manage your small crowd.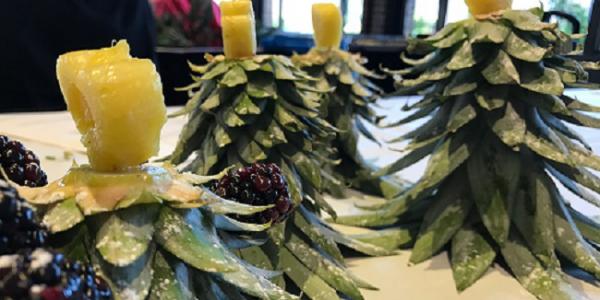 More Food and Nutrition Articles