Holiday Cooking: How to Stress Less and Enjoy More
Culinary Cooking and Concepts
Holiday Cooking: How to Stress Less and Enjoy More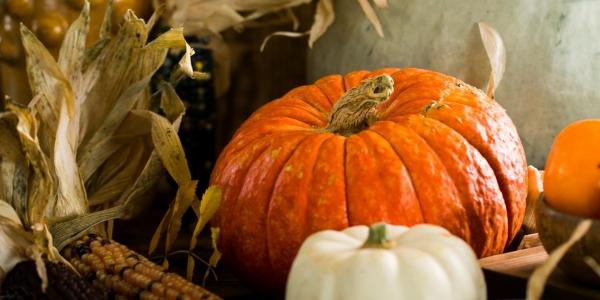 Chef John Findley and Chef Katie Cowsert shared their expertise--and recipes--on cooking for a crowd. While you're not likely to have 800 guests (like the UClub), their advice will help you manage your small crowd.
Want to get a delicious feast on the table and enjoy the day too? The main theme is to plan - and cook - ahead! Plan your menu and your shopping list. Don't forget the rolls! Here are some specific recommendations from UClub Chefs John Findley and Katie Cowsert:
Start with dessert: Make your pie crust now and put it in the freezer. Allow about an hour to defrost before you intend to roll it out. Better yet, go ahead and make the pies - both pecan pie and pumpkin pie freeze well.
Process the cranberries: both cranberry sauce and cranberry vinaigrette can be made ahead and kept in the fridge. If you're making the sweet potato and pecan toppings for the salad, dice and cook the sweet potato and toast the nuts a couple of days beforehand.
Thaw the turkey: Go ahead and get the turkey in the fridge. It takes 24 hours for each 4 to 5 pounds of turkey weight. That means for a 16 pound turkey, you need to allow 4 days in the fridge.
Roast the turkey ---now?! Well, not too far ahead. But a day or two before serving, you can pre-cook your big bird. Follow Chef John's directions in this recipe for Roast Turkey. If you roast the turkey ahead of time, one advantage is that the carcass is available to make turkey stock which magically makes delicious turkey gravy.
What does that leave on Thanksgiving Day?
Get the table ready.
Choose serving dishes and utensils.
Make the mashed potatoes.
Prepare the vegetable side dishes and any other traditional family recipes. Here's one of my favorites: Sweet and Spicy Brussels Sprouts.
Finish roasting the turkey.
Plate the salads.
Step out of the kitchen, greet your guests, and enjoy!
Related Articles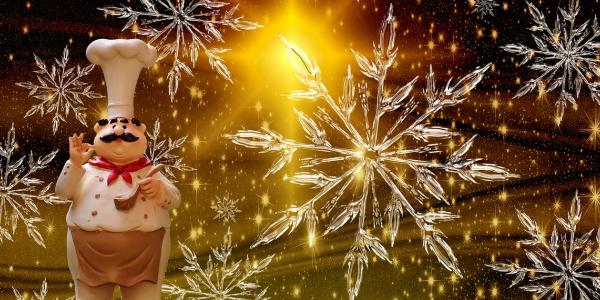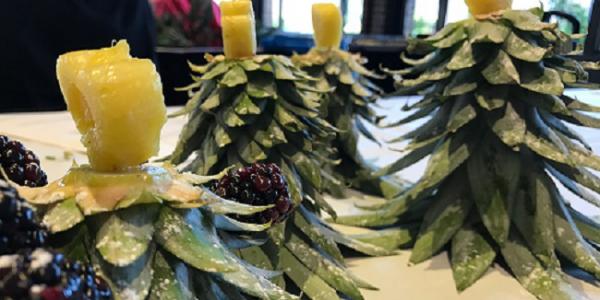 More Food and Nutrition Articles