Recipes
Culinary Cooking and Concepts
Chef John's hearty salad is a delicious combination of crisp greens, sweet apples and salty cheese. Top this salad off with his tangy Apple Vinaigrette or any salad dressing you have at home.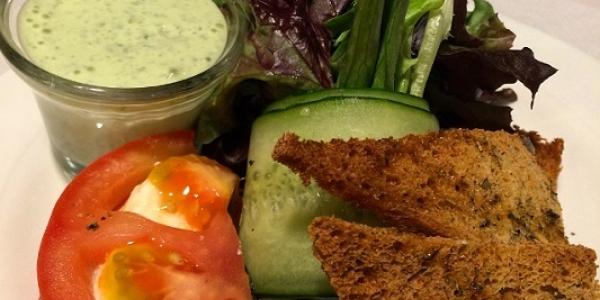 Culinary Cooking and Concepts
Classic Italian-American salad with fresh creamy basil dressing features a stacked caprese. Wrap the greens with a ribbon of cucumber for an over-the-top presentation.