Take Advantage of MSU Mental Health Services on World Mental Health Day!
Emotional Wellness @ Work
Take Advantage of MSU Mental Health Services on World Mental Health Day!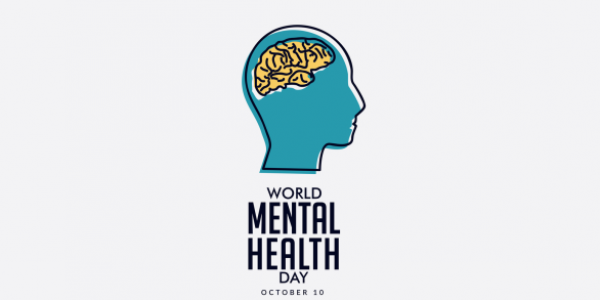 Today happens to be World Mental Health Day, and it turns out that MSU offers a wide range of accessible programs and services that can help improve your mental health. So, why not take care of yourself and try one today?
October 10, 2017 marks the 25th anniversary of the observance of World Mental Health Day! The World Federation for Mental Health (WFMH) founded this awareness day in 1992 as a way for the world to begin to see that mental health is vital to overall health. Each year, the WFMH decides on a theme to promote throughout the year as a way to bring attention to specific mental health related issues, and this year the theme is Mental Health in the Workplace.

So, with that in mind, we thought we'd highlight some of the programs and services that MSU offers its employees that help to promote mental health and wellbeing on this campus. Most of these services are available to all MSU staff and faculty at little to no cost, and you can take advantage of them right now!

COUNSELING SERVICES AT MSU
The Employee Assistance Program (EAP)- (517) 355-4506 oreap@hc.msu.edu
The EAP is a confidential counseling service provided at no cost to MSU faculty, staff, retirees, graduate student employees, and their families. MSU employees and their family members are eligible for 1 to 6 counseling sessions per event, which can include assessment, short term counseling, and referral for issues that require ongoing care. The EAP is able to see individuals, couples, or families.
MSU Couple and Family Therapy Clinic - (517) 432-2272
The Clinic provides counseling services on a sliding fee scale ($10-$50 per session, depending on family income and size). The services are provided by graduate students under the supervision of faculty in the MSU Couple and Family Therapy program. The clinic is open to families and couples, though they also provide therapy services to individuals, children and teens, and groups. The therapists here take a view that every client lives in a web of relationships. These relationships have an impact on how the client thinks and acts and what he/she/they believe about the world.
MSU Psychological Clinic- (517) 355-9564
Provides psychological services to children, adolescents, adults, families, couples, and older adults. The Clinic offers psychotherapy, psychological assessments and evaluations, and mood and memory workshops for older adults. Therapy services are confidential, short-term, and available at affordable, income-adjusted rates.
MSU Psychiatry Clinic- (517) 353-3070
The Department of Psychiatry is part of MSU HealthTeam and provides comprehensive evaluation and treatment for adults, adolescents, children, and the elderly with a wide variety of mental disorders. Faculty members have unique expertise in eating disorders, mood disorders, geriatrics, gender and sexual issues, mental disorders due to medical conditions, sports, and performing arts medicine.
MSU Counseling and Psychiatric Services (CAPS)- (517) 355-8270
CAPS is the new place on campus for students seeking help for a wide range of concerns, including: depression, anxiety, stress management, homesickness, adjustment or acculturation, relationships, gender and sexual orientation (LBGTQ) issues, substance use disorder, traumatic experiences, eating or body image concerns, and other personal mental health concerns. CAPS combines the services of the former MSU Counseling Center and former Olin Psychiatry Clinic under one roof to provide improved access for students. Additional services will be available in the Neighborhood Engagement Centers.
MSU Center for Survivors- (517) 355-3551 or 24-hour crisis hotline (517) 372-6666
The Center for Survivors provides immediate crisis intervention and advocacy services to women and men who have been impacted by rape or sexual assault as well as proactive sexual assault prevention education programming for MSU community members. Services available include: a 24-hour hotline; medical advocacy; counseling and legal advocacy. These services are available to survivors of sexual assault and their non-offending significant others. CAPS services are also available to offer follow-up counseling services for MSU students.
STRESS REDUCTION SERVICES
Health4U- (517) 353-2596 orhealth4u@msu.edu
The goal here at Health4U is to promote good health by providing you an opportunity to participate in programs, services and activities designed to make a positive difference in your own health and the health of the campus community. We offer classes, individualized coaching, online programs, support groups, events, and other services to the MSU community (most of which are offered at no cost) to promote a healthier campus environment for everyone. Health4U offers a number of programs and services that are specifically designed to reduce stress and improve mental health.
Emotional Wellness Programs: The classes and services offered through the Emotional Wellness portal of Health4U provide an opportunity to reflect on a wide variety of emotional wellness concepts, allowing us to focus on what we need to be more engaged, productive, connected, whole. Past offerings have included chair massages, relaxing live music, and shame resilience classes.
Emotional Wellness Resources: A listing of various resources to help you on your path to increasing your emotional resilience and psychological flexibility.
State of Relaxation at Olin Health Center- (517) 353-4660
Massage, Reiki, and Reflexology services that are available to all MSU students, employees, and spouses/partners. Sessions cost $25 for a half session, $50 for a full session (there is a discounted price of $20/$40 if you present a student ID), and $10 for a walk-in 10 minute session.
Graduate Student Life & Wellness
The Office of Graduate Student Life & Wellness is committed to student well-being and believes it is a key foundation for academic, career, and life success. Graduate Student Life & Wellness works diligently to ensure that graduate students receive an engaged and holistic education, achieve their potential, and remain connected to the University. The Office hosts a website that acts as a handbook to graduate student life and wellness at Michigan State University, where you will find the tools, resources, and programs to not only help you succeed, but have a great experience overall.
Koru Mindfulness Meditation Classes - korumindfulness@hc.msu.edu
Koru Mindfulness Meditation classes teach participants how to work mindfully with thoughts and emotions. Many prior class participants have found the skills learned in Koru to be life transforming, permitting them to flourish and be more resilient to life's stressors. Koru Mindfulness Meditation classes are available to registered MSU students, including graduate students. There is no charge for the Koru classes, which consist of four, 75-minute sessions.

Related Articles
More Emotional Wellness Articles