Kitchen Skills
Fall is for Soup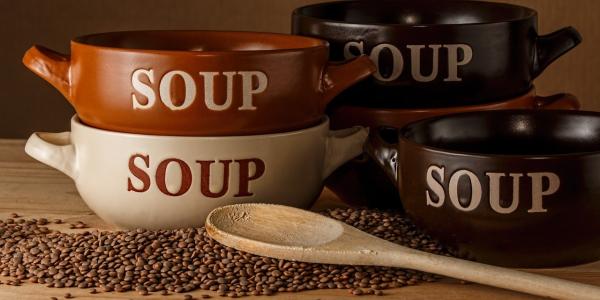 Soup season is in full swing!
I consider fall the beginning of soup season. There's nothing like a bowl of homemade goodness to warm you up and comfort you from the inside out. You may have your favorite go-to soup recipes. If not—or if you have room for more—here are a few ideas to get your autumnal juices flowing:
Chill in the air? Warm up with some Super Simple Chili or Freekeh Chili featuring beans and grains (also super simple!).
Cold, stormy night? Perfect time to make Mushroom and Wild Rice Soup.
Raking mounds of leaves? Energize with a bowl or two of Spicy Moroccan Chickpea Soup.
First virus of the season? Turkey--or Chicken--Noodle Soup helps you feel better.
First flakes of snow got you in a flurry? Settle in with savory Onion Soup.
Related Articles
More Food and Nutrition Articles