T.J.
Hall
Health4U Consultant
Staff
An advocate for all things movement and fitness related, TJ serves as the consultant for the MSU Moves Program. After completing his undergraduate degree from Western Michigan University in 2009, TJ and his wife left Michigan seeking new adventures. They resided in South Carolina, Indiana, and Utah before landing back in the Michigan in 2017. He has worked with a number of health and fitness initiatives over the years, and has a background in coordinating programs in a university setting. His goal with the MSU Moves Program is to provide a resource for those seeking to improve their health and happiness through movement and exercise- regardless of age, gender, or ability.
TJ and his wife Elizabeth are currently renovating a charming mid-century house in East Lansing, and live with two dogs and a miniature cat. His passions are mountain biking, fly fishing, skiing, running, and working on bikes. He is currently pursuing a Master's in Physical and Sport Education.
Courses
This three session course will focus on strategies to embrace rather than dread the winter months ahead. Join us for 1 or all 3 sessions!
These 40-minute, group-exercise classes are great for getting active while enjoying the sights and sounds of MSU's campus in the fall.
Articles
Fun Fitness
Now in its 13th year, the 'Worldwide Survey of Fitness Trends' is a survey that discusses anticipated trends in the health and fitness market. See what made the list for 2019 and how you can join the movement!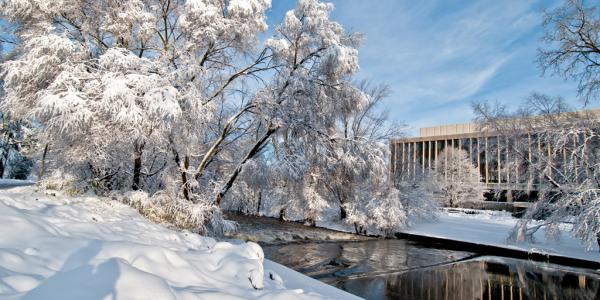 Fun Fitness
With a little planning and a good attitude, you can stay active outside this winter- and actually enjoy it!
More articles by T.J. Hall